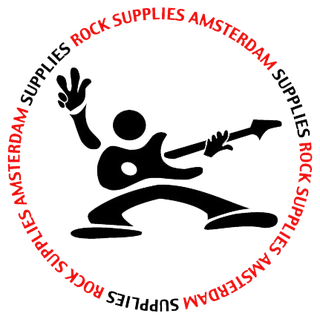 Rock Supplies heeft hulp nodig. Nu we sinds half december gesloten zijn en voorlopig niet open kunnen hebben we helaas geen andere keuze. Voorjaar 2020 zijn we ook twee maanden dicht geweest en de overige tijd draaiden we op halve kracht. We zijn ontzettend blij met de steunmaatregelen van de overheid, alleen zijn deze niet toereikend. Als we er met z'n allen voor zorgen dat we de komende maanden overleven kan er daarna weer voluit gerepeteerd worden. Alvast heel erg bedankt! https://gofund.me/920524a5

Wegens de corona maatregelen zijn wij tot nader order gesloten.
Rock Supplies is een oefenruimte in Amsterdam-West, die bekend staat om zijn vriendelijke en informele sfeer. Het maakt niet uit of je amateur bent of professioneel musicus en wat voor soort muziek je maakt; bij Rock Supplies voelt iedereen zich meteen thuis.
We hebben zeven volledig ingerichte oefenruimtes. In elke ruimte staan twee gitaarversterkers, een basversterker, een drumstel met bekkens en een zanginstallatie. Microfoons zijn verkrijgbaar bij de balie en bij de prijs inbegrepen. Tevens hebben wij een digitale piano, een Fender Rhodes en diverse (bas)gitaren in de verhuur.
Openingstijden:
maandag tot en met vrijdag van 14.00 tot 22.00 uur
zaterdag gesloten zondag van 12.00 tot 21.00 uur
Google Maps content can't be displayed with your current cookie settings. Select "Show Content", to view content and agree to the Google Maps cookie settings. Get more info in the Google Maps Privacy Policy. Opt-out here at any timecookie setting.
Show Content